Hacking Tools are computer programs and scripts that help you find and exploit weaknesses in computer systems, web applications, servers and networks.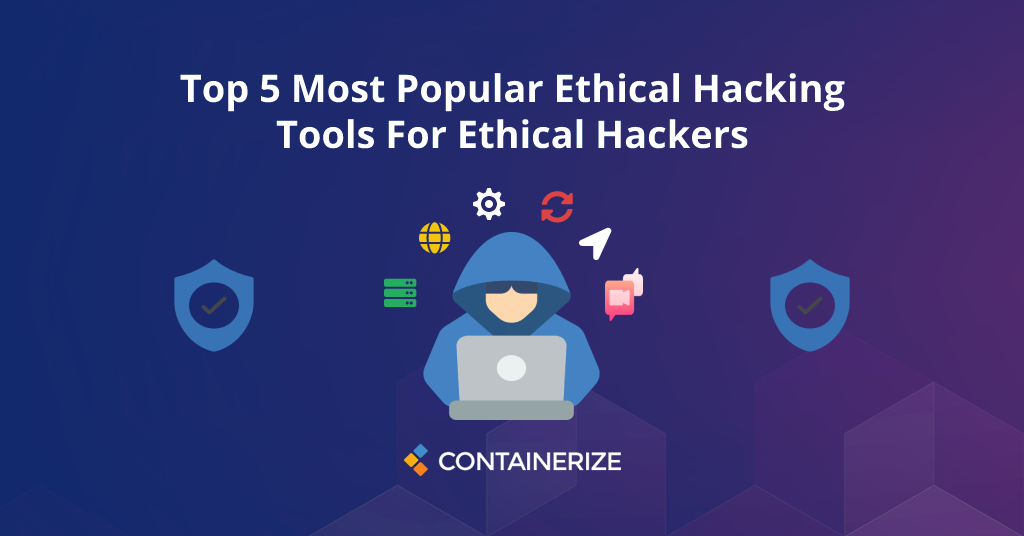 Overview
Ethical Hacking is performed to identify potential threats to a computer or network. it is also called penetration testing, intrusion testing, and red teaming.Hacking is the process of gaining access to a computer system with the intention of fraud, data stealing, and privacy invasion etc. by identifying its weaknesses. A person who performs the hacking activities is called a hacker.
A security professional who uses hacking skills for defensive purposes is called an ethical hacker. To strengthen security, ethical hackers use their skills to find vulnerabilities, document them, and suggest ways to rectify them. Companies that provide online services or those which are connected to the internet, must perform penetration testing by ethical hackers. Penetration testing is another name for ethical hacking. It can be performed manually or through an automation tool.
Ethical hackers work as information security experts. They try to break the security of a computer system, network, or application. They identify the weak points and based on that, they give advice or suggestions to strengthen the security. Programming languages that are used for hacking include PHP, SQL, Python, Ruby, Bash, Perl, C, C++, Java, VBScript, Visual Basic, C Sharp, JavaScript, and HTML.This article is about best open source ethical hacking tools used by hackers.
Given below is a list of the most popular Hacking Software that is available in the market. Let's Explore.
Metasploit
SQLMap
Hashcat
Nmap
John the Ripper
Other Ethical Hacking Software Options to Consider:
Conclusion
1. Metasploit
Metasploit Framework is an open-source tool and it can be downloaded for free. Metasploit Pro is a commercial product. The free trial is available for 14 days. Contact the company to learn more about its pricing details.
It is the software for penetration testing. Using the Metasploit Framework, you can develop and execute exploit code against a remote machine. It supports cross-platform. It is ****best for building anti-forensic and evasion tools.
Key Features:
It is useful for knowing about security vulnerabilities.
Helps in penetration testing.
Helps in IDS signature development.
You can create security testing tools.
2. SQLMap
SQLMap is a tool for automating the process of detecting & exploiting SQL injection flaws and taking charge of database servers. It is an open-source tool and has a powerful detection engine. It completely supports MySQL, Oracle, PostgreSQL, and many more. It fully supports six SQL injection techniques, Boolean-based blind, time-based blind, error-based, UNION query-based, stacked queries, and out-of-band.
SQLMap supports executing arbitrary commands & retrieving their standard output, downloading & uploading any file, searching for specific database names, etc. It will let you connect directly to the database.
Key Features:
Users, password hashes, rights, roles, databases, tables, and columns can all be enumerated.
Password hash formats are automatically recognized, and a dictionary-based attack can be used to crack them.
Support for dumping whole database tables, a range of entries, or select fields based on the user's preferences. The user can also select a subset of characters from each column's entry to dump.
3. Hashcat
HashCat, even though last on our list, is one of the most powerful password cracking and ethical hacking programmes available. It is one of the best hacker programmes available, and it may assist users in recovering forgotten passwords, auditing password security, or simply determining what data is included in a hash. This tool is available for free.
Key Features:
Supports the operation of the password candidate brain.
Distributed cracking networks are supported (using overlay)
Interactive pause/resume is supported.
Sessions are aided.
Aids in the restoration of
4. Nmap
Nmap is a security scanner, port scanner, as well as a network exploration tool. It is open-source software and is available for free. It is best for scanning networks, easy to use and fast as well. It stands for Network Mapper.
It supports cross-platform. It can be used for network inventory, managing service upgrade schedules, and for monitoring host & service uptime. It can work for a single host as well as large networks. It provides binary packages for Linux, Windows, and Mac OS X.
Key Features:
Data transfer, redirection, and debugging tool (Ncat),
Scan results comparing utility(Ndiff),
Packet generation and response analysis tool (Nping),
GUI and Results viewer (Nping)
Using raw IP packets, it can determine available hosts on the network.
Their services offered by these available hosts.
Their OS.
Packet filters they are using.
And many other characteristics.
5. John the Ripper
John the Ripper is a tool for password cracking. It can be used on Windows, DOS, and Open VMS. It is an open-source tool. It is created for detecting weak UNIX passwords. It is best for fast in password cracking.
Key Features:
John the Ripper can be used to test various encrypted passwords.
It performs dictionary attacks.
It provides various password crackers in one package.
It provides a customizable cracker.
Other Ethical Hacking Software Options to Consider:
There are dozens of other open source ethical hacking platform as listed below:
Angry IP Scanner
Aircrack
Ettercap
Nikto
Zenmap
Conclusion:
As explained here, Metasploit is also for security and is good for building anti-forensic and evasion tools. Nmap is used for computer security and network management. It is good for scanning the network. As per the reviews available online, people recommend using Nmap instead of Angry IP scanner as Angry IP Scanner comes with unwanted applications. John the Ripper is fast in password cracking. Nikto is a good open-source tool for penetration testing.
What open source ethical hacking tools do you use?. If you have any questions or feedback, please get in touch.
Explore
You may find the more related below articles: